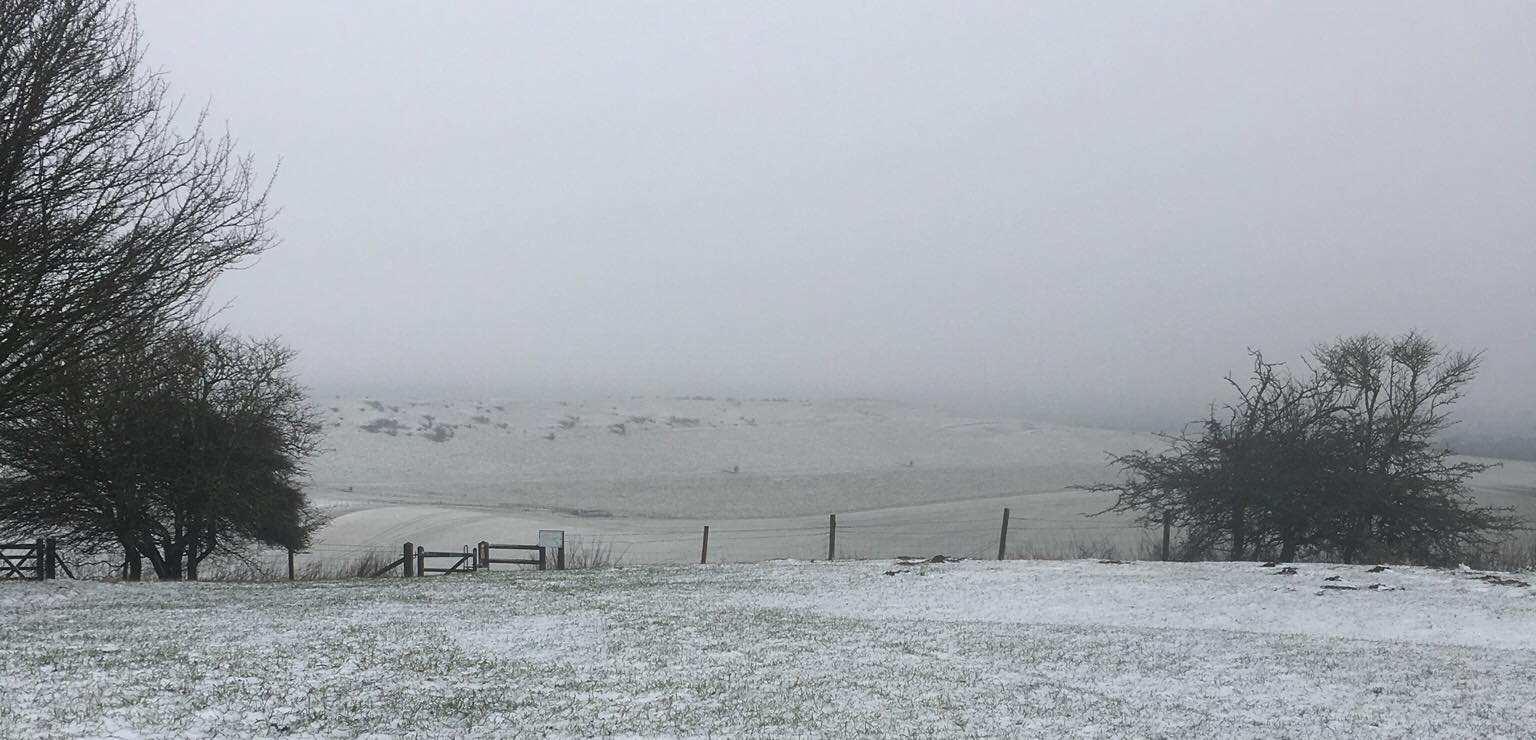 Our last XC Open Group Ride was held in and around Ivinghoe, taking in a picturesque snow covered Chiltern Hills. We had seven people out on the ride; we were surprised on such a good turn out as the weather was very bad as it snowed all the way round. An Open Ride wouldn't be an Open Ride had a few mechanicals along the way the temperature dropped further so there was a lot of very cold riders so we stopped for a break at the Bluebell Cafe to warm up. Further along we had to split the group up to assist one of the riders as he was struggling a bit. Minus some pretty snow covered views it wasn't the best day to go riding but we were surprised how many turned up, we were really glad our contingency plans worked. Thank you to everyone who came along and we hope to see you all again soon.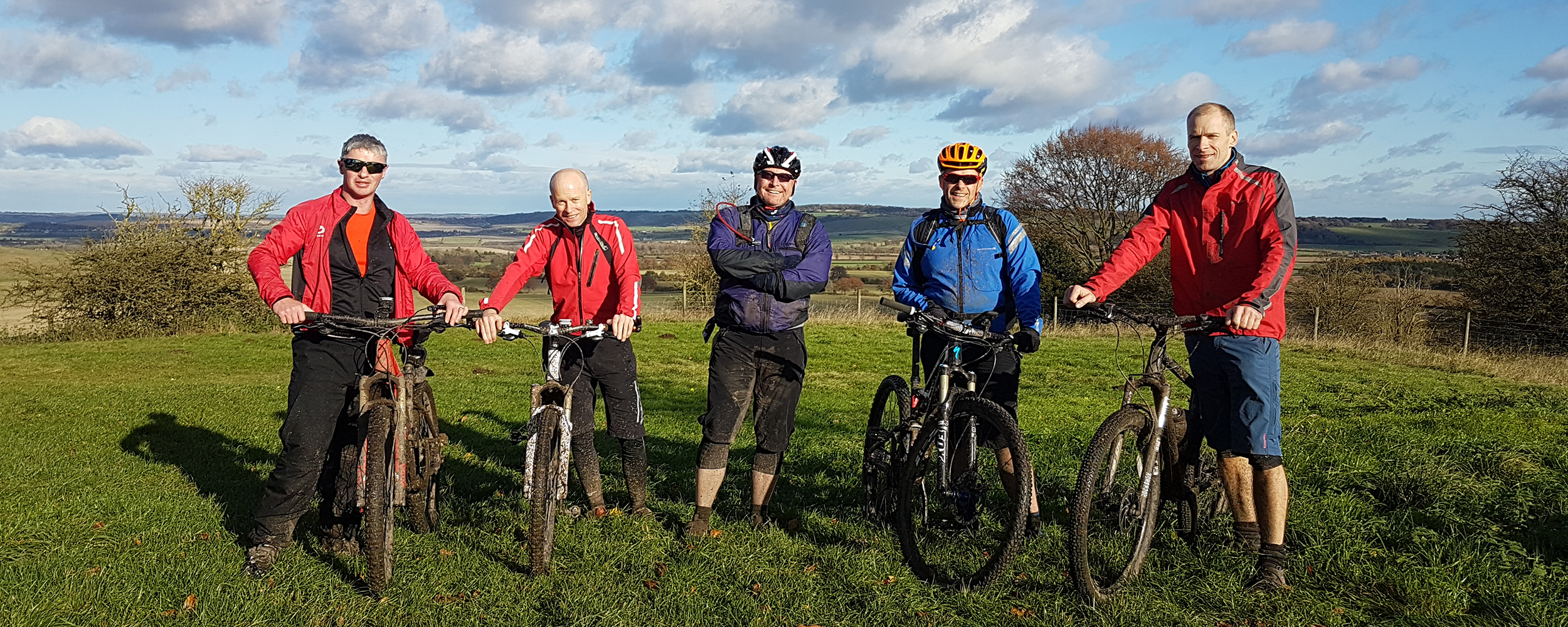 What a great day in the calendar, three rides in one day (12/11/2017)! Our first ride was our Open XC Group Ride at Invinghoe, open to both non-member visitor riders (to try out the club!) and existing club members too. Six riders took part in this ride, including a mix of new and returning faces. A sunny but muddy 15 mile (ish) Chiltern Hills loop enjoyed by all. A big thank you to ride leaders Darren and Mark for planning and leading the ride.

Eleven people turned up for our April Open Group Ride held at Ivinghoe Beacon. One chap unfortunately had to leave early as he left his spindle out of his front wheel at home. It was a glorious sunny day so the trails were dry and of course plenty of people were about on the trails on a sunny Sunday afternoon! We stopped off at the usual Blue Bell cafe for coffee and cycling nutrition (cake). No BucksMTB open ride is complete without a puncture or two, this ride was no different! Thank you to everyone who came along, details of our next open ride will be published online very soon.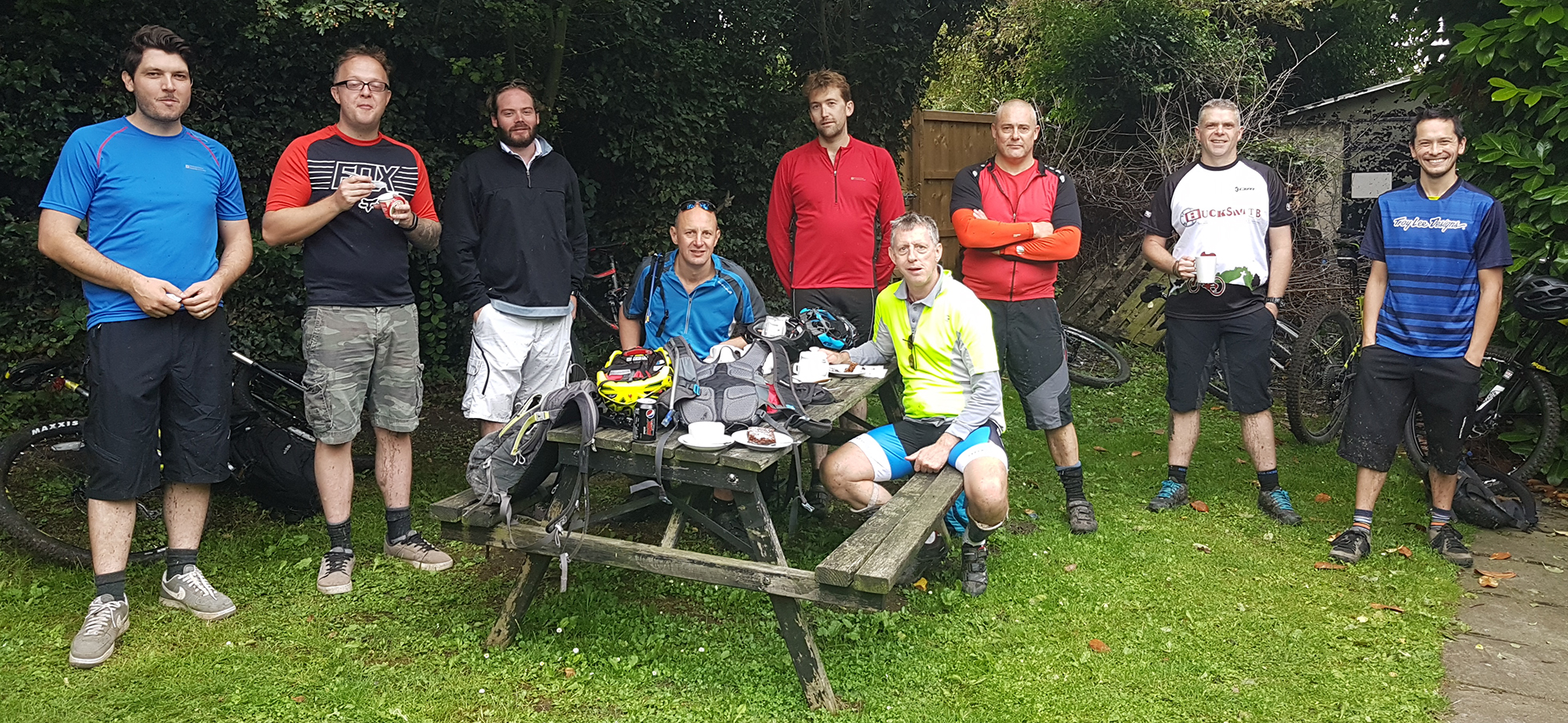 Our July open group ride was held from Ivinghoe Beacon and took in a circa fifteen mile Chiltern Hills loop. Non club members are invited to join us for these open rides to try out the club, meet the staff, meet some members and try out some new trails before joining as a Club member. Nine people turned up in total and a good ride was had by all with no mechanical issues or punctures (unusual!). The group did encounter a little bit of rain but generally a dry ride with tea and cake at the Bluebell Cafe. It was fantastic also to have a great mix of new first timer riders, returning faces and members too.
A cold foggy start to the day but It didn't put anybody off; we had a great turn out including a couple of club members turn as well. It was quite muddy on the course but hardly anybody else about on the trails which was really good. The group stopped off at the Bluebell Cafe for a well deserved coffee and cake after a puncture repair before making our way back through the Ashridge Estate to Invinghoe Beacon. Thanks to Steve for letting the guys and gals use his washer to clean their muddy bikes. A big thank you to everyone who attended and thanks to Darren and Dave who planned and lead the group ride.