Our December group ride was booked in for the Forest of Dean in Gloucestershire, for a nice early start mainly because it gets dark so early!!!
Read more: BucksMTB Forest of Dean XC Group Ride December 2012
With the trail conditions not holding up so well we planned around a fifteen mile Chilterns Hill singletrack route from Wendover Woods heading out towards Great Missenden and Coombe Hill before returning to Wendover. The route wasn't set in stone which meant we could shorten or lengthen the route to suit the group, the time and the trails.
Read more: BucksMTB "Trails, Tea & Cake" XC Group Ride November 2012
Our April open ride was planned to run at Swinley Forest near Bracknell – mostly because of the impending rain that makes the Chilterns a real slog in the wet… and also because we can run an entire ride without touching any tarmac!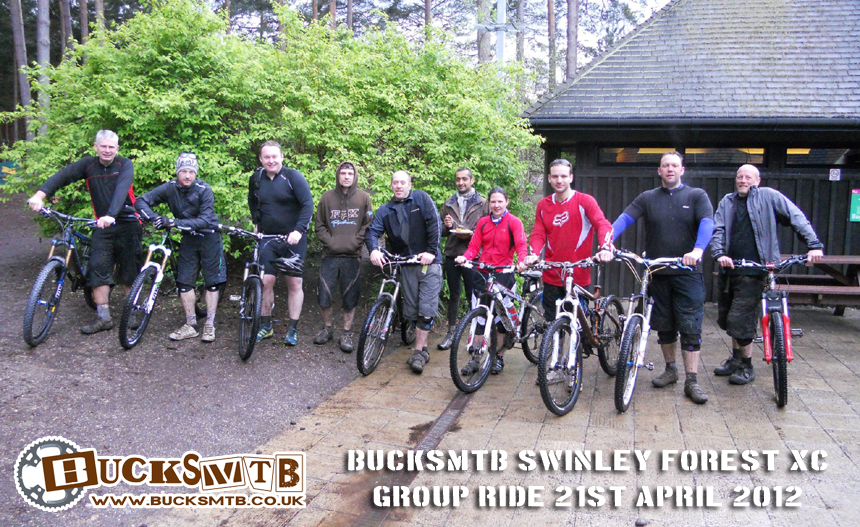 Back after popular demand we decided to hold yet another Swinley Forest open ride for October 2012.
Our open group ride for March 2012 was scheduled to start in Watlington and recycle a route we used last April. It's a route that I often ride after work in the summer as the views are lovely and it's normally pretty quiet. There's loads of scope to add little loops on and take shortcuts if needed and whilst the descents aren't technically that challenging they are a lot of fun! The route is around 22 miles with 3 notable climbs with a total ascent of 2200ft; the descents also total 2200ft as it's a circular route.