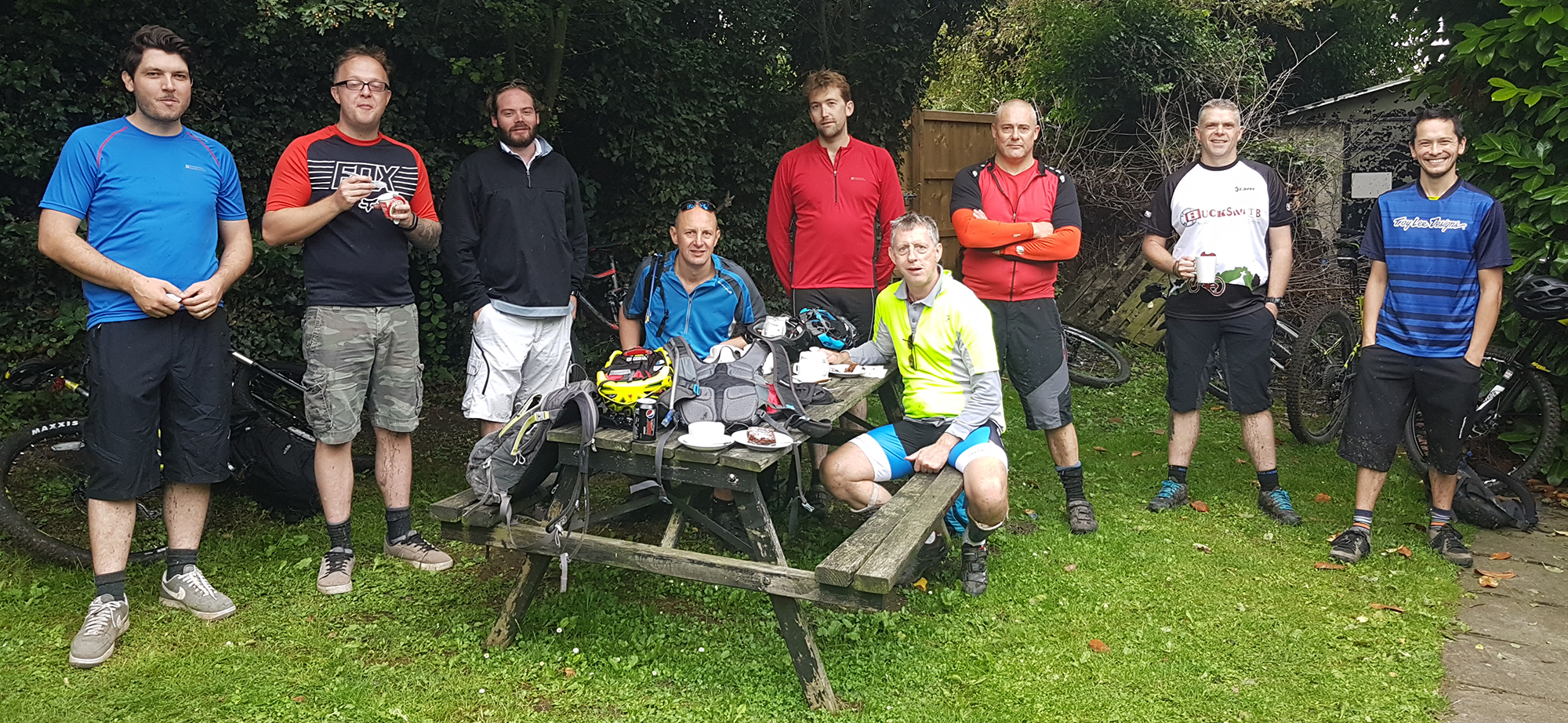 Our July open group ride was held from Ivinghoe Beacon and took in a circa fifteen mile Chiltern Hills loop. Non club members are invited to join us for these open rides to try out the club, meet the staff, meet some members and try out some new trails before joining as a Club member. Nine people turned up in total and a good ride was had by all with no mechanical issues or punctures (unusual!). The group did encounter a little bit of rain but generally a dry ride with tea and cake at the Bluebell Cafe. It was fantastic also to have a great mix of new first timer riders, returning faces and members too.

Eleven people turned up for our April Open Group Ride held at Ivinghoe Beacon. One chap unfortunately had to leave early as he left his spindle out of his front wheel at home. It was a glorious sunny day so the trails were dry and of course plenty of people were about on the trails on a sunny Sunday afternoon! We stopped off at the usual Blue Bell cafe for coffee and cycling nutrition (cake). No BucksMTB open ride is complete without a puncture or two, this ride was no different! Thank you to everyone who came along, details of our next open ride will be published online very soon.
A fantastic turn out of twenty-one people in total (including leaders) for today's open group ride at Wendover Woods, including a really nice mix of riders of different ages and abilities. We would have had a slightly larger group but sadly a couple of people dropped out with the dreaded flu. Everyone started out as one group, but later on broke into two smaller groups; Seamus led a longer route than originally planned, whilst MarkP stuck to plan A and continued to make it back to the cafe in good time for hot chocolates all round! Was it the perfect weather for a good ride out? We thought so! Cold enough to keep you moving, damp enough to make sure you're muddy! Great day and we hope we get many more open rides like it. A big thank you to our ride leaders and to everyone who attended and supported our ride!
A cold foggy start to the day but It didn't put anybody off; we had a great turn out including a couple of club members turn as well. It was quite muddy on the course but hardly anybody else about on the trails which was really good. The group stopped off at the Bluebell Cafe for a well deserved coffee and cake after a puncture repair before making our way back through the Ashridge Estate to Invinghoe Beacon. Thanks to Steve for letting the guys and gals use his washer to clean their muddy bikes. A big thank you to everyone who attended and thanks to Darren and Dave who planned and lead the group ride.
Another great open ride this month with six newcomers to the club in attendance. Unfortunately two of our newcomers had to turn around pretty early on due to an unrepairable mechanicals, but the rest of the group got on with the task at hand, conquered Ivinghoe Beacon and pushed on at a good pace along the canal and then back into the Ashridge Estate. The earlier than usual start was a shrewd move as towards the end of the ride the weather came in and there were five very wet but very happy riders rolling back into the car park.